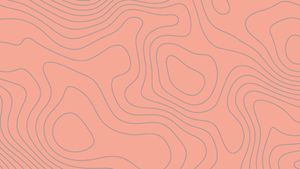 Brittany Dodson was raised in the small town of DeValls Bluff by her mother and father, Pastor Brian and Jackie Dodson along with her two sisters, Candace and Olivia.  Being strongly guided by biblical principles, her parents made sure she used her talent for Christ at a young age.  She began singing in church when she was 5 years old and has, since then, been consistently active in music ministry.
After graduating from DeValls Bluff High School in 2004, Brittany went on to matriculate at the University of Central Arkansas, where she received an Associate of Arts degree.  While there, she remained an active part of her church and kept using her talent in ministry.  In 2007, Brittany was accepted into the University of Arkansas for Medical Sciences' pharmacy program where she received her Doctor of Pharmacy in 2011.  In December of 2020, she graduated from Moody Bible Institute with her Master's in Biblical Studies.
 
Brittany is an active member of Freedom Missionary Baptist Church, where her dad serves as pastor.  She is the youth director, assistant choir director, Singles' Ministry Instructor, and participates in other ministries.  Being under a leader that not only preaches the Gospel, but also lives the Gospel, caused Brittany to want to develop her own personal relationship with Christ and not just ride the coattails of her parent's faith.  Having a strong mother, who has personified Proverbs 31, also influenced Brittany to want to become a woman who is strong, wise and bold in her faith.  This desire, along with a change in lifestyle, is what allowed God to turn her talent into a gift that she could use for Him.
Brittany has always expressed herself through singing and writing, but in 2015, God began to inspire her through songwriting and gave her a message to share to others for Him based upon her own life experiences.  She started seriously pursuing avenues to share Christ and to use her gift to touch others' lives, especially those around her age.  Brittany has devoted her life completely to Christ and wants to use her words to reach others and bring others to Christ.  Brittany's ultimate desire is to be able to mentor young women and teach young children that God is real, His word is true, and that they, too, can be living examples for HIM no matter what they face or what they have been through.
 
A quote borrowed from her dad, "I just want to be an extension of God's hands here on earth", expresses perfectly how Brittany wants to use her gifts to glorify God.